FIJI
In Fiji, you will be amazed by the private islands, seaside cabanas, warm hospitality, luxury resorts, pristine beaches, and much more. You will easily find happiness in the islands of Fiji as they wash away your worries in the warm waters of the South Pacific.
Stroll through a garden of exquisite orchids, explore the shops of Nadi town, take a romantic horseback ride along a sandy stretch of beach, snorkel and dive some of the world's most beautiful coral reefs, savor gourmet cuisine with a wide range of cultural influences, or simply view the spectacular South Seas sunsets.
Adults and children of all ages will enjoy this tropical getaway. The friendliest islands in the South Pacific invite you to indulge yourself in paradise and create memories that will last a lifetime!
We are your travel concierge that specializes in exotic, adventure and luxury travel for those looking to leave the common place behind. In working with travelers on a daily basis, we are able to provide an exceptional level of service and travel expertise for any trip, tour, vacation or group experience.
 Of course if something happens, your flight is delayed, you want to change your hotel or add a few extra days to your trip, you make one call and we take care of the rest. This is a particular luxury if you are on an African safari, a cruise to Alaska or hiking through a national park in the Caribbean!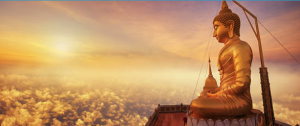 SpotLight on Asia
Southeast Asia offers travelers a rich combination
of experiences as ancient meets modern in these intriguing countries. Read about the highlights and
find out how cruising is a great way to see many of the countries with ease and convenience on one vacation. Be inspired by the wonders of the world that are found in the countries of Southeast Asia. Learn about visiting neighboring India with valuable tips and information from our award winning On Location partner. There's another delectable recipe for you to try and this month's travel promotions are well worth considering. Take a look and get in touch. We're here to help with the planning of your next memorable vacation!
Book a Rail and Sail Vacation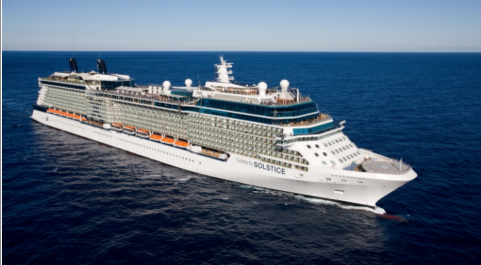 Explore North America by land and sea on a Rail and Sail Vacation®. Travel in comfort and luxury via Amtrak to exciting New York City before departing for the relaxing shores of Bermuda on a 7-night Celebrity Cruise®; or explore the eclectic city of Seattle before cruising along glacier wonders of Alaska. Unique vacation experiences inclusive of hotel and ship accommodations, entertainment and sightseeing, these fully escorted adventures take all the worry out of travel.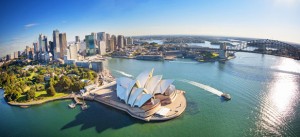 Book Your Amazing Aussie Adventure!
From climbing the world famous Sydney Harbour Bridge, to riding camels in the Outback, there are a number of ways to experience the best of Australia. Whether you are a food and wine enthusiast, adventure seeker, or cultural explorer, we have a variety of itineraries and add ons available for clients to experience your own Amazing Aussie Adventure!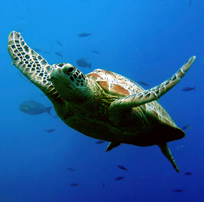 Join the British Virgin Islands Turtle Research team at Scrub Island Resort, Spa and Marina for a once in a lifetime experience and help the on-going efforts towards sea turtle conservation.
Zoetry Casa del Mar Los Cabos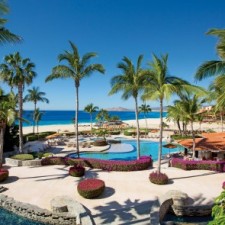 Slip into an ultra-luxurious oceanview suite with a teak furnished terrace overlooking the Sea of Cortes, Bvlgari® bath amenities, aromatherapy pillows, and the finest linens. Excite your taste buds with gourmet grilled, vegetarian, and organic cuisine, premium brand cocktails, and healing tea infusions. Revel in an endless array of luxuries including: rejuvenating spa therapies, five swimming pools, four lit tennis courts, yoga, wine tasting, culinary classes, live music, dancing, golf, and more.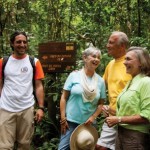 Best of Brazil – Azamara Club Cruises
Skip the eggnog and raise a caipirinha on this holiday voyage that starts in Rio with time to relax on Ipanema Beach and samba the night away. Stroll the gorgeous beaches of Buzios. Strike gold in Parati. Explore the rainforests of IIhabela. Revel in room service and spa treatments during two full days at sea. Then call upon upscale Punta del Este and wild Isla de los Lobos. And finish with an overnight in Buenos Aires, barbecued beef, and a leggy Malbec.
Discover the Best of Europe with a Tall Ship Sailing Adventure Through the Mediterranean
Chart your course to adventure and discover the best of Europe! The Mediterranean is a playground for adventure. Whether it's culture and history or sun and fun, from east to west each port of call features a wonderland of amazing sights, enchanting sounds and delicacies to dazzle the most discerning palate.
Snow Monkeys in Nagano
Japan, a country and planet of its own! Amongst the largest land masses, Japan has fascinated  the west with her amazing culture, people, food, architecture, archeology, history, music, ancient civilizations, and also modern technology. Traveling to this amazing country is equally rewarding if you visit with family or solo, as Japan continues to present so many diverse travel choices suitable for everyone.
Hit the slopes with hot deals!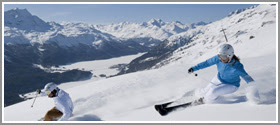 Calling all skiers – if you're looking to get out of town, we can arrange fabulous rates at some of the best ski resorts in the world, including St. Moritz, Whistler, Jackson Hole, and Cortina.
Rome to Tuscany
Explore Italy by Ferrari as you embark on a multi-day round trip from Rome to Tuscany! Put your driving skills to the ultimate test following a guide through the medieval hill towns of Tuscany, then unwind in the famed thermal pools of Fonteverde. Sample the subtle Italian blend of art, fashion, gastronomy, architecture and spectacular scenery from behind the wheel of one of the world's most exotic automobiles. Relax at the world-class spa hotel located in the midst of the rolling hills of the Val d'Orcia and experience the best way to explore Italy.
Animal Fantasy Adventure-Wild Kruger & Madagascar Safari
The call of the wild beckons your clients on this exotic animal packed adventure through South Africa's epic Kruger National Park & the bizarrely beautiful "8th continent" Madagascar. From thundering elephants, playful lion cubs & towering giraffes to neon chameleons, carnivorous plants & a mosaic of leaping lemurs, this thrilling private guided tour is a feast for the eyes! Led by expert private guide, they will enjoy sunrise & sunset game drives, bush walks & night safaris through the savannah of Kapama Private Game Reserve & the tropical rainforests of Andasibe-Mantadia National Park. Featuring a tree house camp, jungle lodge, Antananarivo city tour, transfers, internal flights & more. Have travelers with lemur fever? Add on time in the desert for a mosaic of new lemurs or extend their stay in Madagascar on its sundrenched beaches!
Sail the Mediterranean!
Spend ten nights aboard the Seven Seas Mariner with up to 24 shore excursions between Athens and Istanbul. For adults who want to share their travel adventures with their children or grandchildren, our complimentary youth program is designed for age groups 5-8, 9-12 and 13-17 and is supervised by a staff of experienced and enthusiastic youth counselors. Young travelers will enjoy all kinds of exciting, interactive activities during this voyage.
Discover the Dalmatian Coast Croatia Signature
Travelers give into the call of Croatia with this voyage by land through the highlights of Zagreb, Split & Dubrovnik. Your clients will discover this Mediterranean playground like no other with its picturesque islands, stunning architecture that spans centuries, natural cascading waterfalls & dramatic stretching coastlines. They'll visit city squares steeped in history, rub elbows with locals in the lively green market & enjoy a traditional Croatian lunch in ÄOEilipi by sparkling turquoise waters. Complete with visits to St Catherine's Cathedral, Croatian National Theater, Plitvice Lakes, Diocletian's Palace, the Cathedral & Bell tower of St. Dominus, luxurious 4* hotels, drivers, private guides & more.
A New Take On Darwin's Isles Galapagos Safari Adventure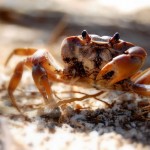 Have your adventurers experience nature in its purest form with this novel take on the renowned wilds of the Galapagos Islands featuring a stylish tented safari camp. Ideal for those travelers who'd prefer to skip the cruise & sleep on dry land, this luxury safari is sure to please! They'll enjoy daily guided tours led by a certified naturalist who will introduce them to fabled blue footed-boobies, adorable seal cubs, waddling penguins, age-old tortoises & playful dolphins. That's just the start – with boat rides, scuba diving, gentle hiking, kayaking, lush Scalesia forests & wildlife reserve visits, there is no shortage of adventure. Featuring private transfers, 24/7 support, most meals, great lodge & more.
The History of Time Jordan Signature
Set against an intoxicating backdrop of rose tinted cities, towering monolithic rockscapes, otherworldly lifeless seas & a myriad of spiritual sites lies the gates to Jordan's lost civilizations. Led by expert private guide, adventurers behold the timeless wonders of Amman, Petra & the Dead Sea. Your travelers will discover the secrets behind Levantine cuisine as they bake, sauté, grill & sample a kaleidoscope of Jordanian dishes. From the beautiful Wadi Rum, the secrets of Siq Al-Barid's narrow passageways & searching for treasure in bustling bazaars to the hidden city of Petra, floating in the therapeutic waters of the Dead Sea, biblical highlights & 5* hotels, this soul stimulating adventure awaits.
Discover Darwin, Australia
Darwin boasts a relaxed lifestyle and a huge choice of activities. The city's colorful outdoor markets are world-renowned and restaurants range from fine dining to the more casual fish & chips on the wharf. Just 160 miles east, you'll find the treasures of Kakadu National Park-the wild sandstone escarpments of Arnhem Land, cascading waterfalls in the east, mangrove-rich tidal flats of Van Dieman's Gulf in the north and Katherine Gorge in the south-an experience you'll never forget!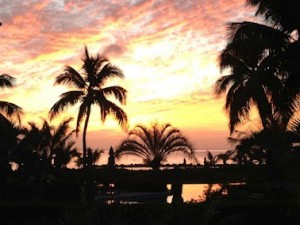 Beautiful Bali
Bali is a destination for the soul – practice inner-calm while immersed in the flurry of the markets, or let your mind close over and have a siesta in the sunshine. A little bit of luxury is good for the soul, too, so be sure to indulge in a luxurious massage, relax in your private villa, sail a yacht and top off your day with a Balinese feast – then do it all again the next day, and the next, until your soul is rejuvenated.
Cosmopolitan Adventure: London & Paris
Take in the sights, the sounds and the history of these two great European cities! Sit back and relax in a pub after exploring London. Perhaps a day out of the city to Stonehenge or Oxford might be an option or venture around London an discover its rich and varied history. Very few cities hold the key to so many hearts as Paris. Sit in a cafe in the Left Bank after taking in all that Paris offers. A day trip to Versailles or to Giverny and Monet's garden are options you might want to explore. The D-Day beaches in Normandy are easily done in a day from Paris.Either way, London and Paris is a great way to enjoy a week in the old world!