Honeymoon Options

All Destinations offers a wide variety of packages to fit your unique needs, from destination weddings to exotic honeymoons. The last thing you want or need is to stress over your travel arrangements, so we will take care of everything for you.

Whether you dream of relaxing on a beach with a cold drink in your hand, or touring Europe taking in the sights, we will create an experience you will never forget.

Let us handle every detail, outline your options and book your trip. It's that simple! We take pride in making sure that every detail is taken care of beautifully for our newlyweds, so that you can relax and enjoy the trip of a lifetime.
Thank you so much for all of your help with Jenna's and my Honeymoon.  Everything was perfect, and we really appreciate everything you did for us to make the trip so memorable.  The gift basket was a very thoughtful touch as well!  Thanks again.

Sean
Here is a sampling of unforgettable honeymoon ideas:
The magical South Pacific! It has seduced and inspired travelers for centuries.  Serene and beautiful, bathed in sunshine, the islands of the South Pacific create the perfect setting for getting away from it all.  Be enchanted by this idyllic region.
Fiji, Samoa, Vanuatu, Bora Bora, Moorea — just some of the island names that conjure up beauty and tranquility. Breathtaking scenes are created by dramatic mountains, peaceful azure lagoons and unspoiled white sand beaches.
From luxurious overwater bungalows to out-island boutique hotels and huts right on the beach, get away from it all at some of the world's most spectacular accommodations.
_________________________________________________________________
One&Only Le Saint Géran Mauritius is delighted to offer savings on stays of 5 nights or more at the private two-bedroom Villa, which includes complimentary three-course dinner on the beach, a two-hour Chakra Spa treatment for two adult, daily evening canapés and Sundowner cocktails on the pool terrace, complimentary access to the Gary Player 9 hole golf course and complimentary unlimited non-motorised water sports.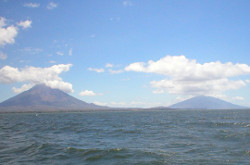 With sustainable eco-lodges and organic local restaurants favored over high rises and chains, Nicaragua is a conscientious traveler's paradise. Whether you desire laid-back island living, or the hustle of a centuries-old city, this country has got you covered.
---
A Princess Cruise is the perfect way to celebrate a special occasion, and whether it's a honeymoon or anniversary, couples will have plenty of options when it comes to making their day truly special.
The honeymoon/anniversary package really goes all out in making your romantic getaway even more memorable. Upon arrival, passengers will find a bottle of champagne waiting for them in their room, along with chocolate-covered strawberries. You can enjoy the beverage in your pair of engraved champagne glasses – a special keepsake to always remember the journey. Couples will also get a free framed portrait, which can be taken any time that they're on the ship, as well as a special note from the Captain.
For those who want to go above and beyond, upgrade to the deluxe package.
______________________________________
The Caribbean nation of Belize has more than 200 islands, or "cayes," which is pronounced like "keys." Each one has its own unique personality that make exploring them such a fascinating and fun time. Whether it be diving, exploring the jungles, relaxing by the pool, or enjoying the unique cultural offerings, we'll help plan a honeymoon to remember.